At the Plastic Surgery Clinic of Dr. Elie Abdelhak, we are pleased to offer our patients a broad range of treatment options, in the four general areas of:
Facial Surgical Enhancement (ie. brow lift, face lift, rhinoplasty, chin implant, eye lift, neck lift)
Non-Surgical Rejuvenation Treatment (ie. Botox, chemical peels, dermal fillers)
Body Contouring Procedures (ie. Mommy Makeover, tummy tuck, arm lift, body lift, thigh lift Brazilian Butt Lift)
Breast Surgery (ie. breast augmentation, breast reconstruction, breast revision, breast reduction, breast lift, gynecomastia corrective surgery)
Clinical Support Staff
Our support staff is comprised of compassionate coordinators, nurses, anesthetists, and experts in the field of plastic surgery.
Meet the Support Team:
Nadine Samer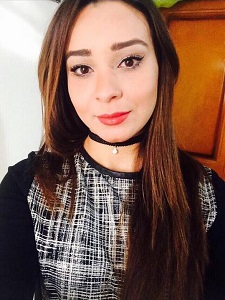 Patient Coordinator
---
00 973 1619 8085 ext: 1008
00 33 9 75 18 81 00 ext: 1008
00 44 20 3322 9575 ext: 1008
Nadine is our stellar patient coordinator who is worth her weight in gold. Nadine is the cornerstone of our practice as she is the first voice you and other potential patients hears. For us this initial bond is crucial to your journey. Nadine is the one you can turn to when questions arise and is an invaluable asset to our successful plastic surgery practice in Beirut.
Contact Dr. Elie Abdelhak and get a free quote.
Once you click the button you will receive your quote in your email within a few minutes and we will never spam you.