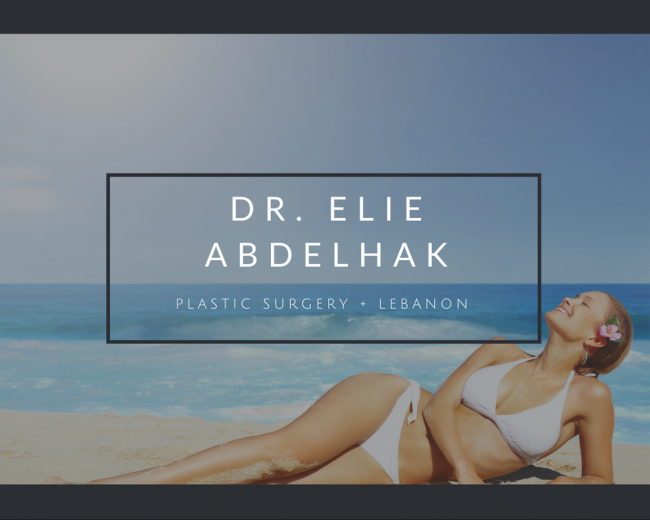 Body contouring surgery refers to the group of procedures that are designed to help patients improve the tone and overall appearance of their physique through the surgical removal of excess fat and skin.
At the top-rated cosmetic surgery clinic in Lebanon, Plastic Surgery Clinic of Dr. Elie Abdelhak, we perform body contouring for patients who have lost a significant amount of weight and — are now challenged by unwarranted,  excessive amounts of hanging, sagging skin that is unfit for the patient's new body.
Body contouring procedures require a significant level of clinical expertise and surgical accuracy. Our lead surgeon, Dr. Elie Abdelhak, offeres patients a wide variety of effective body contouring options, including:
Arm Lift (Brachioplasty)
Buttock Augmentation
Tummy Tuck (Abdominoplasty)
Thigh Lift
Calf Implants
BODY CONTOURING BENEFITS
Are you constantly frustated with the shape of your body? At the Plastic Surgery Clinic of Dr. Elie Abdelhak in Lebanon, we understand this can have a overwhelming negative effect on your well-being and emotional health. Because body shape is influenced by a multitude of factors (i.e. age, genetics, hormones, injury, childbirth/pregnancy, weight loss/gain, breast feeding), living a healthy lifestyle does not always translate to the development of an ideal physique.
Cosmetic body contouring surgery at our modern Beirut plastic surgery clinic allows patientswho have successfully lost a significant amount of weight, either through weight loss (bariatric) surgery or traditional diet and exercise, the opportunity to have the post-weight loss body they have always longed for. Our body contouring procedures also enables our patients to finally experience confidence as they are able to see the truly transformative effects of  weight loss efforts.
Contact Dr. Elie Abdelhak and get a free quote.
Once you click the button you will receive your quote in your email within a few minutes and we will never spam you.